The Auphonic multitrack algorithms have been in Private Beta since May 2014 and after a long development process and many refinements, we are releasing them to the general public today!
UPDATE: More recent information about our multitrack algorithms can be found here!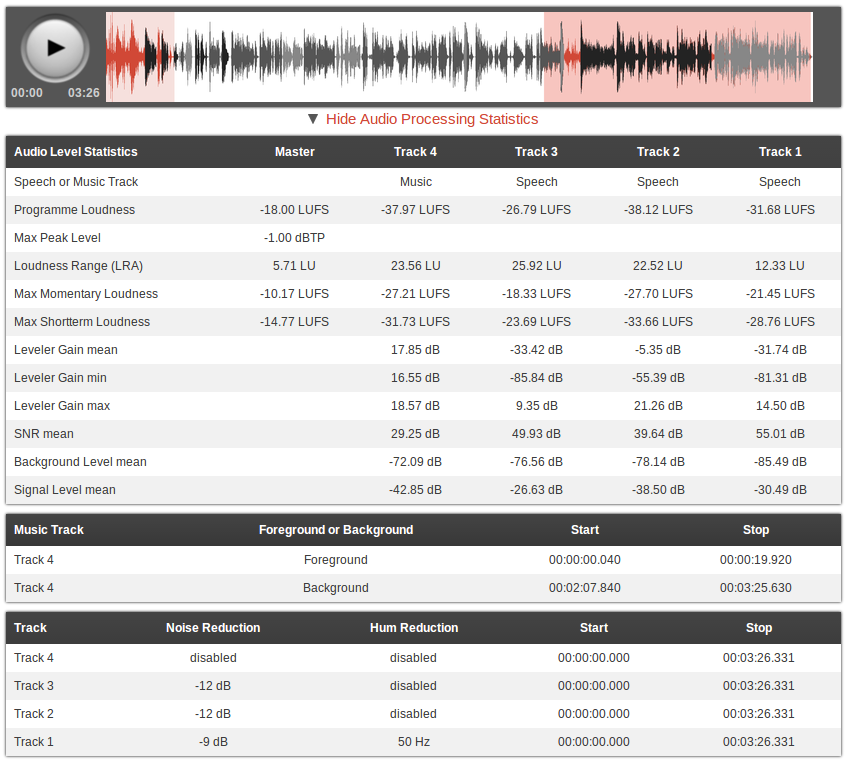 Audio statistics of an Auphonic production with multiple tracks.
Music segments are ...