Back in late 2016, we introduced Speech Recognition at Auphonic. This allows our users to create transcripts of their recordings, and more usefully, this means podcasts become searchable.
Now we integrated two more speech recognition engines: Amazon Transcribe and Speechmatics. Whilst integrating these services, we also took the opportunity to develop a complete new Transcription Editor: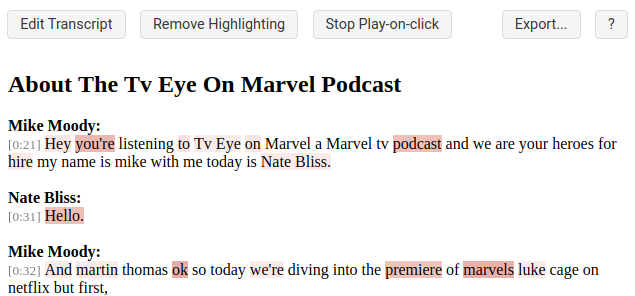 Screenshot of our Transcript Editor with word confidence highlighting and the edit bar.
Try out the Transcript Editor Examples yourself!
The new Auphonic Transcript Editor is included directly in our HTML transcript output file, displays word confidence values to instantly ...