Last weekend, 15. + 16. October 2011, the first austrian podcast barcamp (#pccvie) took place in the charming sektor5 coworking space in Vienna. We had really inspiring discussions with many local podcasters and technicians, for some detailed reports in german see Podcastcamp 2001 by Nico Grienauer and Podcast Barcamp: Ein tweetiger und booiger Rückblick by Robert Lender.
I just want to add some thoughts to the discussion about enhanced podcasts and will list some practical tools.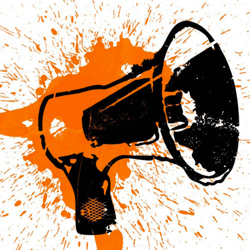 Enhanced Podcasts
It seems that more and more podcasters try to create enhanced podcasts, where additional metadata like chapter marks, hyperlinks or images, are added to the audio file.
However, just a few players display chapter marks correctly and there are no easy-to-use tools to create enhanced podcasts - that's what we want to change :) !
At the moment enhanced podcasts exist mainly in the AAC file format (see also Audio File Formats for Podcasts). It is possible to create chapter marks with the mp4chaps tool, which is included in the open source mp4v2 library, and players on "i"-devices (Quicktime Player, iTunes, iPod, iPhone, etc.) should support them.
For MP3 an ID3v2 Chapter standard exists, but besides the ID3v2 Chapter Tool (developed by BBC open source) nobody seems to use it. With Ogg Vorbis it's even worse, AFAIK there is no similar standard.
We will try to support all existing standards and as many file formats as possible, some more research will be necessary to find a good solution for Ogg Vorbis.
As a fallback, chapter marks could be added to the lyrics tag, so that players without enhanced podcast support show at least something (as suggested by Thomas Perl from gPodder).
Tools for Podcast Producers
Some popular open source tools for podcast producers:
A widespread audio editor for recording and editing sounds. Some love it, some not ...
The open source DAW (digital audio workstation) for Linux and OS X. Much more advanced than Audacity (e.g. non-destructive editing), but with a steeper learning curve.
An alternative to Skype for recording remote podcasters. It uses low-latency, high quality codecs and it's possible to record each voice to a separate channel.
You can use archive.org to host your audio files and save server costs. Nice idea!
A program to manage audio and video content. More targeted to educational institutions, but might be also useful for some podcasters.
Identifies issues in MP3 files, e.g. broken tags, headers, character encoding, and tries to fix them. A nice tool to test your final MP3 files!
An open source optical character recognition (OCR) library, which could be used to extract text out of screencasts or slides. This could serve as additional (searchable!) metadata.
Conclusion
Many thanks to the organizers (Thomas Lohninger, Pepi Zawodsky and Daniel Meßner) for this great event! Barcamp recordings will be online soon - and will serve as first test data for auphonic :)
I hope that the planned Podcast Stammtisch and mailing list will happen in future to keep up the good discussions - otherwise we will hopefully meet again next year at the second podcast barcamp!