We are pleased to announce the integration of Microsoft's cloud service OneDrive as External Service for incoming and outgoing file transfers to/from Auphonic.
OneDrive is tightly integrated with the Microsoft Office 365 productivity suite and offers 5 GB of free storage in its Basic plan, with multiple paid plans for more storage and features available.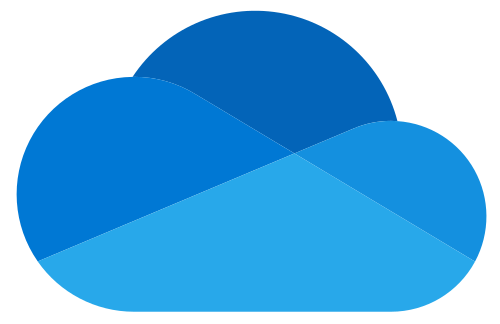 The integration is very similar to our Dropbox or Google Drive interface and is described below.
Connect Your OneDrive Account to Auphonic
To start using OneDrive with your Auphonic account, you must first set it up as an external service: go to our services page and select OneDrive from the list of services.
You will then be redirected to OneDrive and have to confirm the Auphonic connection: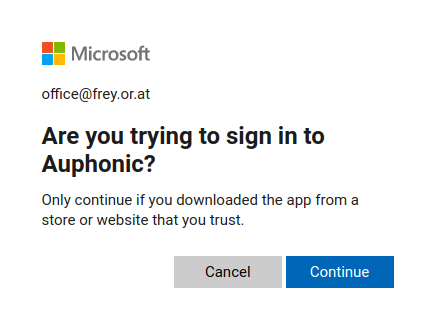 OneDrive authentication screen.
NOTE:
For personal OneDrive accounts, Auphonic has access rights only inside the directory /Apps/Auphonic and cannot see all other folders of your OneDrive!
However, unfortunately that's not possible for OneDrive business accounts, here Microsoft requires that we use Files.ReadWrite.All permissions (have full access to all files the user can access) - see Permissions for OneDrive API.
Use OneDrive in Productions and Presets
To process files from your OneDrive (incoming file transfers), you have to put them into the folder /Apps/Auphonic. All compatible media files in this directory will be listed in Auphonic when creating a new production.
If you want to export files from Auphonic to OneDrive, please select your OneDrive account in the section Publishing / External Services of your production or preset.
Files exported from Auphonic will be put into the folder /Apps/Auphonic/auphonic-results of your OneDrive.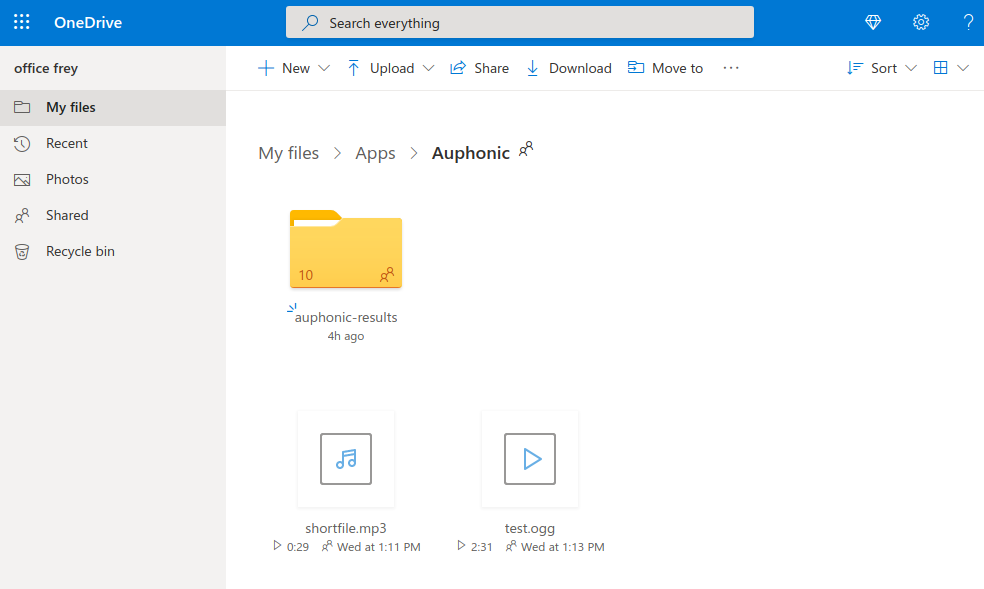 Screenshot of the OneDrive Apps folder.
Enjoy the new integration :) !