We are pleased to announce our new External Service integration with PodBean!
PodBean is a U.S.-based podcast service provider that enables users without any technical knowledge to start podcasting in a blog-like environment.

Auphonic now fully supports exporting your Productions to PodBean in either MP3 or AAC format. Additionally, the title, summary and cover images will be sent to PodBean for inclusion into the generated web page and RSS feed.
For more details about PodBean, see also PodBean features and pricing.
Connecting your PodBean account
Thanks to our new integration (and the power of OAuth), adding your PodBean account to Auphonic is very easy:
1. Choose PodBean on the Auphonic services page: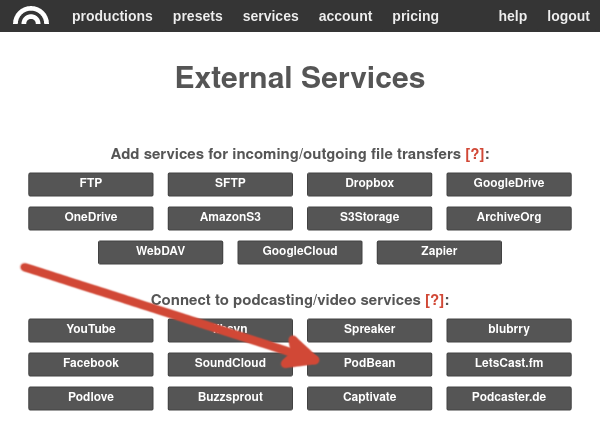 2. If asked, log into your PodBean account: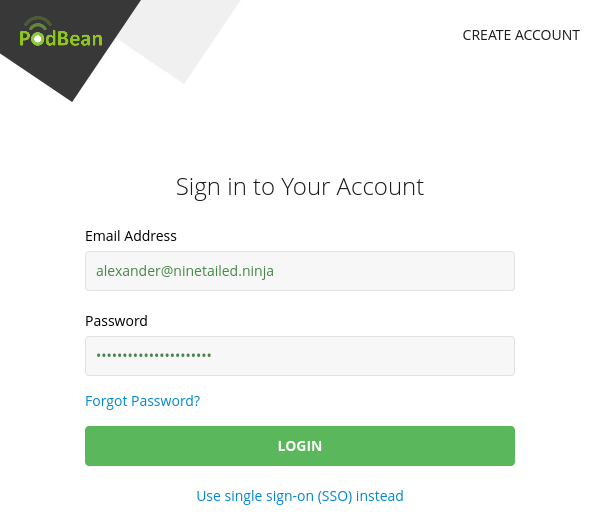 3. Authorize Auphonic to publish Podcast episodes on your behalf by selecting your Podcast from the list: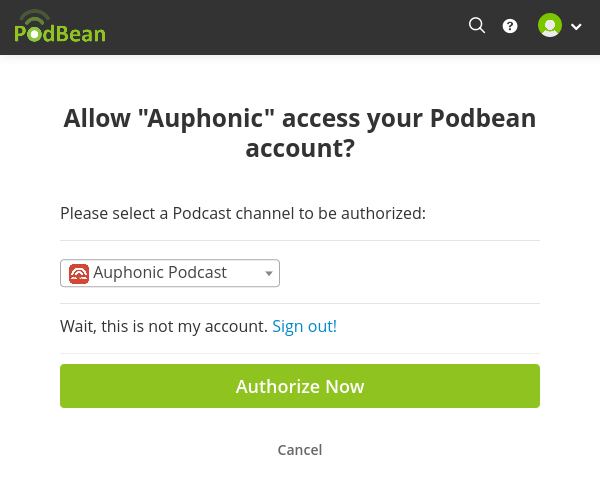 4. Done! PodBean should now show up in the External Services list: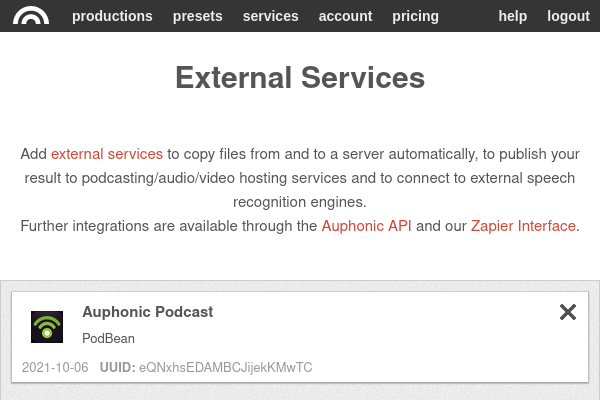 Using the newly connected account
To utilize the newly added account, simply create a Production (or Preset) and select the added PodBean Podcast from the drop-down after clicking/tapping "Add Service" in the Publishing / External Services section:
Use the "Save as draft?" checkbox to prevent the uploaded episode from going live immediately and only have it show up in your Podcast's episode list on PodBean.
The PodBean Episode Type lets you select which audience you wish to publish this episode to. The exact list of options will vary based on your PodBean subscription model and settings (basic accounts won't see this option at all).
Conclusion
The workflows supported by PodBean and Auphonic complement each other perfectly:
And the most important thing: everything is automated, and you have to upload your audio file only once :) !